Friends and Family Korfball Tournament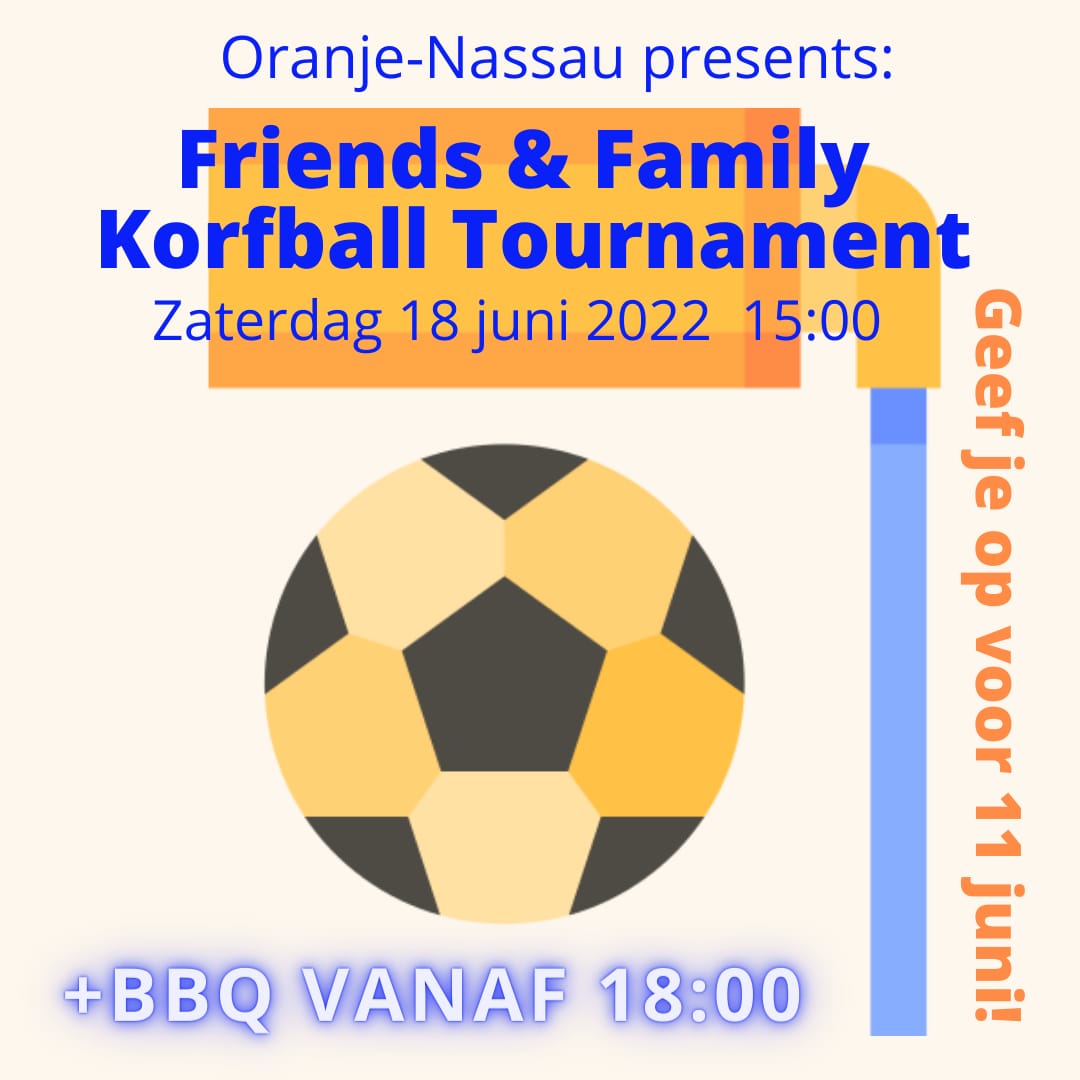 Only 2,5 more weeks to go and the first edition of the Friends and Family Korfball Tournament (18 June 2022) will take place.
You can still join the tournament so register up till 11 June with your team of friends, family, neighbours etc etc.
The rules of the tournament: a team contains a minimum of 4 players and only one 'official' korfball player is allowed at the same time on the playing field. We play short matches of 15 minutes and you can substitute players continuously.
Do you want to join but don't you have a complete team? Fill out the form and we will help you to make a match!
Only want to cheer for the teams and join the BBQ? Also possible. 😁
Start first game: 3 PM
Start BBQ: 6 PM
We're looking forward to it and hope to see you 18 June,
The tournament committee
Jules, Willem, Meyke, Micha and Mirjam
Recente nieuwsberichten